| | |
| --- | --- |
| |                         Q3 2014 |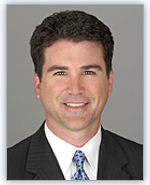 A Message from Keith Pearson, President & CEO
Where there are Tier One research universities, there are successful businesses. Major research universities are economic engines that spur job creation, attract start-ups and venture capital, and drive innovation in technology, medicine and engineering. With a Tier One university, North Texas would gain worldwide renown as a high-tech hub and a vibrant community in which to live and work.
More and more business leaders are taking notice of an educational jewel that has been growing brighter for years, right here in North Texas: The University of Texas at Dallas. Under the leadership of David Daniel, Ph.D., the university has added hundreds of millions of dollars in new infrastructure, created 50 new academic programs, aggressively recruited top students and grown the student body by nearly 10,000 in the last decade.
While these achievements are impressive, Dr. Daniel has no intention of stopping now. Quite the opposite: He is leading the charge to make UT Dallas the fourth Tier One research university in Texas. Dr. Daniel joined us as the keynote speaker at our most recent Spotlight SeriesTM breakfast to explain the reasons behind this complex undertaking and to discuss why providing world-class educational opportunities has a direct effect on Texas business through increased federal research funding, more venture capital and stopping the out-of-state "brain drain" of our best talent.
We're honored that Dr. Daniel took the time to share his vision with this esteemed group of business leaders. Read the summary of the discussion in this issue, and you'll agree that what's good for UT Dallas is good for all of us.
Pearson Partners continues to grow and innovate this quarter—delivering mission-critical client solutions, expanding our board of directors, authoring an insightful oil and gas CEO whitepaper, and sponsoring several business and charitable events in our community. Read more in this edition of Searchlight.
In This Issue
---
Quarterly Spotlight Series Breakfast:
The Future of Higher Education in North Texas
Dr. David E. Daniel, President, The University of Texas at Dallas
Texas business may be booming, but there's always room for improvement—especially when it comes to cultivating our own best talent. Dr. David Daniel, president of The University of Texas at Dallas, believes that the shortage of elite research universities in Texas is a missed opportunity that places us at a disadvantage. At our most recent Spotlight Series breakfast, he explained how Texas higher education compares to other states, how Tier One universities attract and retain top students and keep them in-state to grow successful businesses, how a Tier One university impacts the regional economy, and why he's working to add UT Dallas to the state's too-short list of premier research universities.
Read More
---
Tips from the Leadership Coach:
Working with Executive Recruiters
Having a good executive recruiter in your corner is a great way to advance your career, but nurturing these relationships requires some finesse. Understanding the nuances of executive search and recruiting—and helping these professionals fulfill their assignments, even if you're not the one who gets the job—can pay off when future opportunities become available. To learn how these mutually beneficial professional relationships can keep you on a prosperous career path, read our career coach's top tips for working with executive recruiters.
Read More
---
Whitepaper:
The Oil & Gas CEO
The global energy industry is one of the fastest-growing business sectors, on track to add more than 530,000 jobs in the next five years. Who are the CEOs of these booming companies, and what is their typical career path? Chris Reinsvold, energy practice leader at Pearson Partners International, studied more than 275 CEOs from the largest publicly traded oil and gas companies worldwide to find out what it takes to land the top job and what happens once a CEO is on board. Read the complete whitepaper.
Read More
---
Case Study:
WellStar Health System
Integrating two medical facilities—one old, one new—was a challenge that called for highly specialized skills in a new vice president of facilities engineering and support services. WellStar Health System thought that finding well-qualified candidates would be "like finding a needle in a haystack," and was surprised when Pearson Partners International promptly presented a slate of candidates who met all criteria for education, experience, credentials and the credibility to gain respect and buy-in from team members. Learn how we found just the right fit.
Read More
---
Pearson Partners Profile:
Craig Sutton, Pearson Partners Board Member and Chief Financial Officer of Rasa Floors
From engineering to banking to consulting and corporate finance, Craig Sutton has lent his expertise to industries as diverse as defense contracting, high-tech, energy, oil and gas, law, wealth management and flooring. A longtime friend of Pearson Partners International and a member of our board of advisors, Craig has witnessed our firm's growth as well as our commitment to our clients. We're pleased he joined our board of directors this year, and we hope you'll take the time to get to know him by reading his profile in this issue.
Read More
---
Featured Search

We are conducting a search for a Chief Executive Officer for a worldwide leader in the building and construction industry.

We are performing a management assessment project for one of the nation's largest gas station and convenience store chains.

Other News

Keith Pearson and his fellow board members of the North Texas Chapter of The Leukemia & Lymphoma Society accepted a proclamation from Mayor Mike Rawlings at the Sept. 17 Dallas City Council meeting declaring September Blood Cancer Awareness Month. Read more about Keith's involvement in LLS.

Craig Sutton, chief financial officer of Rasa Floors and longtime Pearson Advisory Board member, has joined Pearson Partners' Board of Directors.

Jill Pearson has joined the advisory board of Shadowmatch USA, a provider of leading behavioral benchmarking systems to support team building, employee development, precise recruiting and talent deployment. The board provides strategic business, management and leadership counsel for the company.

Deborah Sawyer was quoted in a recent Dallas Business Journal article about how the Tech Titans investment catalyst winner, Health Wildcatters, has ignited healthcare innovation.

To gain a better understanding of leadership trends in the global energy sector, Pearson Partners' Chris Reinsvold analyzed the education, experience and backgrounds of 277 chief executive officers from the largest publicly traded U.S. and international oil and gas companies. His white paper, "The Oil and Gas CEO" was published in the September Oil & Gas Financial Journal.

Pearson Partners was a Gold sponsor of the EWF International symposium at the Park City Club in Dallas on Sept. 10. The "Lessons in Leadership" panel discussion featured three prominent women executives sharing their success stories and recommendations for other women executives and CEOs who want to grow their companies, lead effective teams and achieve a highly successful career path.

Stephen Konstans was recently appointed vice president of contributions for the Trinity Christian Academy Alumni Association's board of directors. He will help raise funds for TCA—the largest private school in Texas—by increasing alumni contributions and supporting the school's overall mission.

Renee Arrington is chairing the collaborative Society for Information Management/ / Financial Executives International Technology Breakfast, focusing on "The Internet of Things." The event will be held Dec. 12 at The University of Texas at Dallas' Arts & Tech Center.

We are pleased to welcome our new administrative assistant, Lee Ann Williams.

Save the date for our next DFW HR Roundtable on Oct. 14—Behavior and Performance, Part II: How to Implement Behavioral Trait Analysis in Team Building.

Be sure to catch our upcoming #ExecCareer TweetChat, one of a series of live chats on Twitter highlighting a variety of executive-search-related topics. Join Renee Arrington, senior vice president, Oct. 7 at 11 a.m. CT for "Executive Search and the CIO/CTO Position," and get answers to your questions. View future chats and past transcripts on our Event Calendar.

Recent Placements

Chief Executive Officer, STI International

Chief Financial Officer, YWCA of Fort Worth & Tarrant County

Chief Operating Officer, Fleetwood Carriers (Argenta Partners)

Chief Administrative Officer, Fort Worth Museum of Science & History

Corporate Controller, Animal Supply Company

Management Assessment Project, BBA Aviation

Management Assessment Project, United Way of Metropolitan Dallas

Vice President Human Resources, Teltech Communications

Vice President Marketing, Zurvita Inc.

Vice President Operations, Golden State Overnight
We appreciate your feedback. Please let us know how we may improve the quarterly Searchlight newsletter or our service.