The Changing Talent Landscape in Healthcare Organizations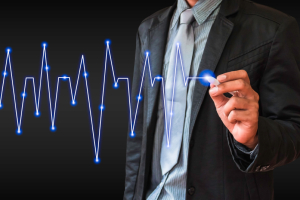 It's not easy leading a healthcare organization in today's rapidly changing landscape. Implementation of the Affordable Care Act (ACA) has increased access to insurance coverage, thus increasing demand for services. Policy makers on the federal and state levels are focused on balancing the goals of managing the cost of care while improving patient outcomes. In addition, advances in health information technology are creating opportunities for providers to operate more efficiently, expand their footprint and engage patients throughout the continuum of care.
Throughout the country, organizations like healthcare systems, hospitals, physician groups, clinical laboratories and pharmaceutical distributors are being affected by these sweeping changes. But it's not just policies and technology that need to adapt to new conditions—talent pools and skill sets in healthcare are also evolving.
Now may be the right time to conduct an assessment of the evolving human capital requirements of your healthcare organization:
Does the senior leadership team (SLT) look at change as a threat or an opportunity?
Can the SLT move from a culture of competition to one of collaboration?
Do the SLT and department managers have the skills and attitudes needed for success in the new world of healthcare?
Are there talent gaps that need to be filled?
These are important C-level questions for an organization seeking to survive and thrive in this period of market transition. However, it's also important for the board of directors to take a close look at its own composition. Now may be the time to expand the board or bring in new directors with a fresh perspective.
In a market where reporting and regulatory requirements are increasingly complex, revenue and reimbursement patterns are changing, and collaboration is a renewed priority, it makes sense to review the current talent and see what adjustments might be needed for a successful and sustainable future.