Advance Your Executive Career by Switching Industries
Go Back to Searchlight Q2 2015
Pearson Partners' Lisa Thompson, LPC, PCC, was a featured author on a recent AESC BlueSteps Executive Career Insider blog about how to switch industries to advance your executive career. Below is an excerpt of Lisa's article.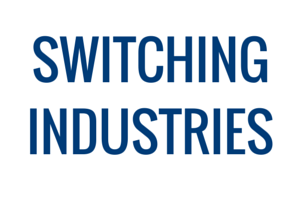 While many senior executives look within their industries for advancement opportunities, it's a good practice to step back for a moment and look at the bigger picture: Are you in the right industry for your skills and aspirations? Do you want to keep working in banking, retail or consumer goods for the rest of your career? Or would you be better off moving into technology, manufacturing or distribution sector?
Switching industries can pay big dividends for a senior executive who lacks advancement opportunities in his or her current field or has been "downsized" by a recent employer. Regardless of your individual circumstances, shifting gears can provide an excellent opportunity to take your career to a higher level.
While most organizations first consider internal candidates for the senior leadership team, an important CEO study found that hiring a leader from outside the industry can pay significant dividends. That 2012 study, "Outsider CEO Succession and Firm Performance" by Abu M. Jalal and Alexandros P. Prezas of Suffolk University in the Journal of Economics and Business, found that many companies improved long-term performance by bringing in a CEO from another industry. Continued on the AESC BlueSteps Executive Career Insider.