Consider C-Suite Volatility When Switching Industries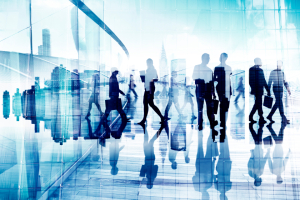 While many senior executives look within their industries for advancement opportunities, it's a good practice to step back for a moment and look at the bigger picture: Are you in the right industry where your skills and aspirations are the best fit? Do you want to keep working in retail, oil and gas or consumer goods for the rest of your career? Or would you be better off moving into the financial, industrial or distribution sector?
There are many considerations involved in thinking about switching industries in your career path. Certainly, one of the biggest issues for many executives is the learning curve. How long will it take you to be able to apply your financial, marketing or operational skills effectively in the new field?
But there are other points to ponder as well, such as the level of C-suite volatility in the new industry sector. For example, turnover at the CEO level is substantially higher in the technology and energy fields than in healthcare or retail, as we've seen in our firm's decades of experience in helping clients build their senior leadership teams. That level of turnover at the CEO position is usually a good indicator of overall volatility throughout the C-suite and upper management.
Depending on your personal goals and situation, a high degree of turnover in the C-suite can be a positive or a negative factor when considering a change in industries. For example, a chief financial officer who has spent a decade in a stable business services company with little turnover in the senior leadership team might relish a chance to spread her wings at a high-growth technology company. On the other hand, a chief information officer at a technology company who seeks more balance might find a slower-paced healthcare organization to be an ideal fit for his next stage of life.
Looking at the overall volatility in an industry sector can give you a rough benchmark for analyzing the level of turnover within your target organization. For example, if a company has had five CEOs in the past ten or fifteen years, it's important to understand why they left after such short tenures. If they've had only one, you might question the company's drive towards innovation. In any case, understanding the patterns of turnover at both the industry and company level can help you make better decisions about advancing your career.