Are You Satisfied with Your Brand?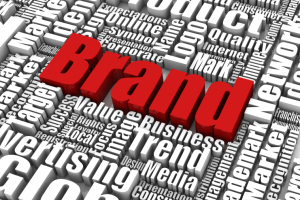 If you're satisfied with your brand's position in the marketplace, beware of becoming too complacent. You may not be paying enough attention to the competition or the changes within your customer market. Even if you have been able to establish your brand as a global leader, your task is far from done.
Just ask Adam Goldstein, president and chief operating officer of Royal Caribbean International in Miami. In a recent talk to business students at the University of Miami, Goldstein said, "By almost any measure our brand is phenomenal. But it's a constant challenge to try to express what we do in a way that is truly reflective of the special experiences and memories we create for our guests."
In other words, branding is like a corporate quality improvement initiative—an ongoing journey rather than a destination itself. With that in mind, here are four suggestions for increasing the value of your brand:
Monitor changes in the most important metrics. That might include brand awareness, customer loyalty, perceptions of quality or aggregate sales figures. It's important to establish a platform to track these factors so that you can address subtle (or not so subtle) shifts in your customer base.
Listen to your customers. Whether you conduct mass-market online surveys, hold in-depth focus groups or meet regularly with your top customers, you need to hear what they have to say about your brand. Always remember that it is your customer who determines whether or not your branding, marketing and sales efforts will "move the needle" in a positive direction.
Track the competition. Pay attention to your leading competitors. It's always better (and less expensive) to learn from someone else's mistakes than your own. If you keep a close eye on what other brands are doing, you can respond more effectively to their actions.
Move quickly to address positive and negative trends. As you focus on building your brand's value, try to remain as flexible as possible to respond to market challenges and capitalize on new opportunities. If there is a slippage in perceived quality, for instance, you should act quickly to counteract that impression. Or you might uncover a timely niche to exploit with a spinoff from your main brand.
In any case, careful monitoring and analysis of a brand's value is one of the primary ingredients for success in today's business world.